23 Tips to get the best from your advertising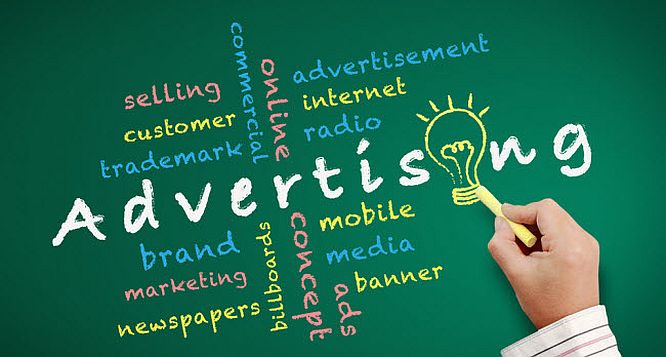 IT NEVER HURTS to remind ourselves that every time we place an advertisement, we are in danger of completely wasting our money. Your sales rep doesn't really care – he or she is motivated most by selling you the SPACE your ad will go in, not in helping you get the best from your ad.
Here are 23 reminders of things you need to keep in mind when making up your next advertisement.
1. Don't Waste Your Headline:
Don't use the name of your business as your headline. People don't care about the name of your business. They only want to know what you have for them and what you can do for them.
2. Make a Specific Offer:
Always make a specific offer to your prospects. Example: A free booklet, brochure or packet that describes your services and benefits.

3. Offer Something of Value:
Offer something of value to your prospects. Something your prospects would want, not what you would like them to have.
4. Use Benefits:
Use a headline that promises a specific benefit. Example for a dentist: "New ways to brighten and whiten your teeth."
5. Target Specific Prospects:
Use a headline that selects specific prospects. Example for a chiropractor: "Free to people who suffer from headache pain."
Or, "Attention: Dog Owners!"
6. Make Your Offer in Your Headline:
Mention your offer immediately – in your headline or in the opening sentence. Example: "Free, home-buying booklet."
7. Show a Picture of Your Offer:
Show a picture of your free booklet, brochure, etc.
8. Test Different Offers:
Test several different offers – in order to discover your best pulling offer.

9. Test Different Ads:
Test several different ads in order to find your best pulling ad.
10. Test Different Publications:
Test several different pubications in order to find your best pulling publication.
11. Educate Your Prosepcts:
Tell your prospects how your offer will benefit them. Don't assume they already know.
12. Focus on Your Free Offer:
Build your ad entirely around your free offer.
13. Use an Enticing Booklet Title:
Example: Marketing Breakthroughs: New solutions for your business.
14. Keep it Confidential:
When appropriate offer confidential information in a plain envelope.
15. Make your ad easy to read:
Avoid unusual type, reverse printing, printing over pictures or busy backgrounds and fancy decorations. Keep it simple.
16. Use a Coupon:
If space will permit, include a return coupon that your prospects can fill out and mail. If not, say for example: "Tear out this offer and send it with your name and address."
17. Include some selling copy in the coupon:
Example: "Yes, send me the Free booklet. I want to know how to have a more beautiful smile."
18. Test Different Size Ads:
Use the most effective space size. Test different sizes. Bigger is not always better.
19. Try a Free Standing Insert (FSI):
This can be a card containing your ad. Or it can be your flyer. It is dropped into newspapers in your area, usually on Sundays.
20. Use a Sense of Urgency:
Urge immediate action. Examples:
"Write today"
"Do it now"
"Supplies limited"
"Respond by (date)"
21. Promise Quick Response:
Example:
By return mail
or
Booklet will be rushed to you,
etc.
22. Emphasize "No Obligation":
To attract more prospects, relieve their fear of sales pressure, by letting them know there is no obligation.
23. Track and Record:
Track and record the results of all your advertising. A periodic review of these records will reveal valuable and profitable information about what works and what doesn't.
Until next time… Onwards and Upwards!

John
---
If you have any questions about the new Social Media Chain web traffic method, give John a call 0414 955 743 – advice is totally free of charge.
The More Customers: How to Get Them Facebook Page