What Does the Highest Minimum Wage Increase Since 2011 Mean for Australian Small Businesses?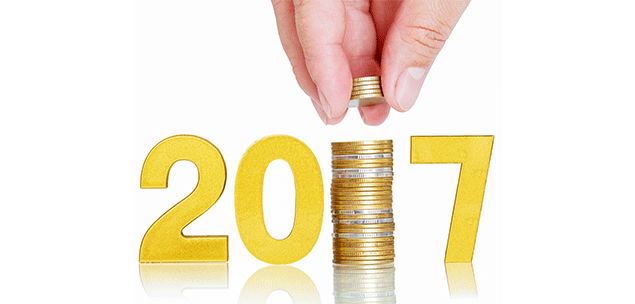 ---

Story by Paul MacKenzie

---
THE FAIR Work Commission has delivered its annual wage review, yesterday, Jun 6. This decision will have a significant impact on all businesses and industries and over 2.3 million employees who are paid at the National Minimum Wage or minimum Modern Award rates.
From the first full pay period commencing after 1 July 2017:
all Modern Award rates will increase by 3.3 per cent (with weekly wages rounded to the nearest $0.10)
the National Minimum Wage will increase by 3.3 per cent to $18.29 per hour (and $694.00 per week for a full-time employee), an increase of $0.59 per hour
Ed Mallett,  managing director of Employsure, an employment relations solutions provider with over 13,000 small business clients, explains:
"We predicted the increase to be no more than 2.4%, and are particularly surprised at the decision – 3.3 per cent is the highest we've seen in six years. Although some relief has come in the form of reducing penalty rates across some industries, the Commission announced that these reductions would be phased-in by increments over the next three years. Both decisions seem like a "double punch in two days."
While the Commission took into consideration the strong economic environment, Mallett questions "why such a high increase, when we are doing so well?"
Considering:
real net national disposable income increased by 6.8 per cent over the year
all measures of inflation have increased since the March quarter 2016, but are currently at the lower end of the RBA's medium-term target range
unemployment rate is steady
labour productivity growth in the market sector was higher than the previous 5 year period and rose sharply in 2016
profit growth was particularly strong in 2016 compared with the preceding years and above the 5 year and 10 year averages for both total industries and non-mining industries
The weekly wage bill for Australian businesses could increase up to $51.3 million and "most SMEs won't be charging customers 3.3 percent extra from July 1, but will need to come up with an extra $22.30 per week per employee, paid at the expense of their bottom line."
"As I see it, SMEs will need to consider reducing costs, increasing prices, reducing staff or reducing operating hours…or a mixed approach to maintain current profitability."
---
Read the full story here.
Businesses always need more customers. I work with the BEST to make it happen.