How to Make Your "About Us" Page More Effective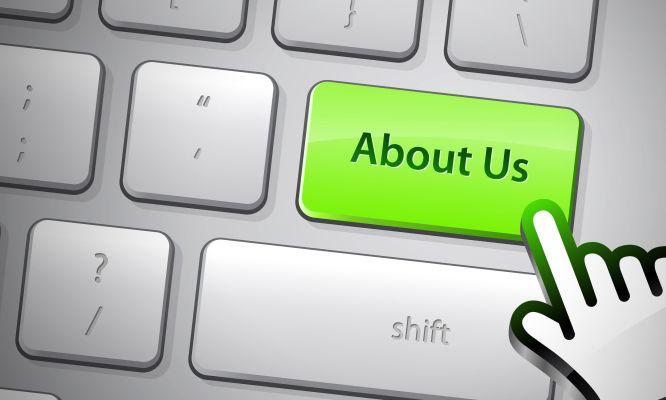 YOUR "ABOUT US" page is a clear navigation destination that best practice website usability guidelines recommend including in the primary site navigation. When viewers see the "About Us" designation, they immediately assume that the company is willing to share essential information.
Most people want to see who they are dealing with. Test subjects actually speak the words, "Who are these guys?" early on in their web research. Unless they find a satisfactory answer, they leave. The reasons are varied:
Geographical. Proximity implies reduced shipping issues and problems regarding either cost or perishability.
Nationalism. For a variety of reasons, people like to buy from companies within their nation or region.
Customer service. Inadequate "about us" information raises concerns regarding returns or other potential service issues.
What to Include in Your About Us Page
Your "About Us" page should include:
Where you are located with address and contact information.
Some of your principal staff. Pictures can help as well, with easy ways to contact these folks directly.
Business organizations of which you are members.
Recent significant industry awards.
Company value or mission statement.
Customer support links.
Guarantee/warranty links.
Testimonial links.
Email and customer information policy links.
"Green" Issues
Here's another reason to revisit your "About Us" page — the "green" factor. Visitors to your website are more likely to buy – as long as products are of equal quality and price — from companies that:
Manufacture energy efficient products (90%)
Promote health and safety benefits (88%)
Support fair labor and trade practices (87%)
Commit to environmentally-friendly practices (87%)
I have always recommended that companies share the news about their good works, if only to help support the organizations they support. Now it appears that it can be important to clarify your policies regarding key "green" issues.
As your company makes plans to help make the world a little better during the holiday season, share the good news on your "About Us" page. We all enjoy a little good news. We all identify with a "conscious" company — and if it helps business along the way, that's a good thing.
Do I need to add that the focus is not: "See how wonderful we are"? Rather: "Join us in helping."
Consumers make most of their buying decisions based upon emotional factors. Our ability to persuade a buyer to act needs to press both conscious and unconscious "buy" buttons.
Until next time… Onwards and Upwards!

John
---
If you have any questions about improving the About Us page on your website, give John a call 0414 955 743 – advice is totally free of charge.
The More Customers: How to Get Them Facebook Page