'Phishing' Scams Growing Like Crazy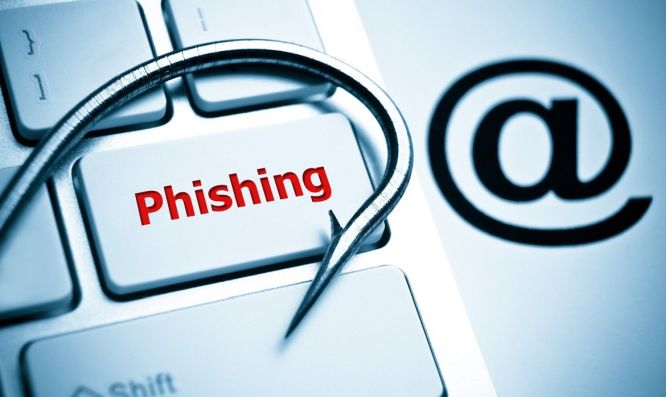 WHAT IS PHISHING? The term comes from techies who like to replace the letter 'f' with 'ph.'
So, the term applies to scamsters who are 'phishing' for your private information, to steal your credit card or bank info – or worse, your identity.
There are two new variants: A banking scam and one that involves your credit card.
The first a bank scam which came to light for the first time this week. Here's a sample. (Note: spelling errors are in actual emails.)
Subject: YOUR ONLINE BANKING ACCOUNT
Dear Online Banking Consumer,
This email was sent by your Online Banking center to verify your e-mail address. You must complete this process by entering required iformation like your Online Banking login and password. This is done for your protection — becaurse some of our members no longer have access to their email addresses and we must verify it. Please, complete the following information:
Bank Routing/ABA Number (9 digits):
First 6 digits of your Banking Card:
Online Banking Login ID (CIN or CAN):
Your Online Banking Password (or PIN):
* * *
The second one is almost funny — except that innocent people are getting taken:
You credit card has been charged for $234.65
Important notice
We have just charged your credit card for money laundry service in amount of $234.65 (because you are either child po… graphy webmaster or deal with dirty money, which require us to layndry them and then send to your checking account).
If you feel this transaction was made by our mistake, please press "No."
If you confirm this transaction, please press "Yes" and fill in the form below.
Enter your credit card number here:
Enter your credit card expiration date:
* * *
What do you do if you get an email like one of these?
Nothing. Delete the email! It's a scam.
Legitimate banks and organizations may send you offers and coupons via email, but they do NOT ask for your personal and banking information via email.
If you have any question about the legitimacy of an email, go to the official website directly, or call or email the company.
Never click on the link in the email!
REMEMBER: Never, ever, ever respond to emails that ask for personal info.
Until next time… Onwards and Upwards!

John
---
If you have any questions about the new Social Media Chain web traffic method, give John a call 0414 955 743 – advice is totally free of charge.
The More Customers: How to Get Them Facebook Page