Top Ten Reasons to Market Your Business Online
IF YOU LOVE your business, you certainly want to grow it to be as successful as possible. Whatever product or service you offer, wouldn't you be willing to nurture it through the number one way to market—the Internet? Especially once you realized all the benefits?
You want to market online because…
1. It's highly profitable
Because it costs relatively so much less per potential client, any business you get via your internet marketing represents a massive increase in your profit over sales generated from other forms of advertising.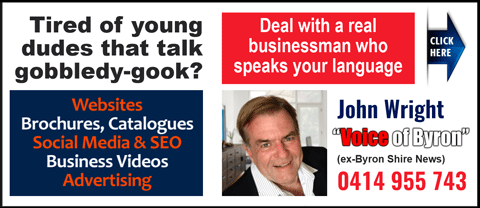 2. It's a guarantee that you will be well-known as the expert in your field
Getting targeted traffic to your site through a monthly eNewsletter, posting on forums dedicated to your field of expertise, and also submitting articles to top article websites can associate your name and web address with over 900 Web sites in less than a year. And it's all free publicity for you and your business.
3. It's less trouble
You don't have to be a polished presenter to market your product effectively online. While speaking to groups in person does give you instant credibility, it takes a great deal of preparation time for your talk, your materials, and your wardrobe.
At your computer nobody cares if you're in your jeans and tee shirt. You don't have to run to the copy shop or printers. Your talk translates easily into a short article or press release.
4. It's non-threatening to the less brazen promoter
You don't have to "sell" your product. Over the Internet, you won't meet sales resistance or rejection face-to-face. Even if you are good in public situations and can present yourself clearly and confidently, it's far easier to pitch yourself through the printed word.
People online are ready customers when they find you. As your target market, they want useful information, and appreciate the instant delivery of your product as well as the ease of ordering it online, or at least phoning you to talk further.
5. It's so convenient
You don't have to carry your sales kit around with you in a briefcase or presentation folders. You don't have to keep track of inventory. You don't have to travel or find convenient parking. When you use the internet to market your business you get so much more convenience. For example, I'm writing this article in my sarong at the kitchen table after a big Friday night dinner (AND it got me out of doing the washing up).
6. It's less time investment
Online marketing saves you time because you can do it all from one location.
Attending meetings or giving presentations take preparation time, driving in traffic, and several hours out of your day. And you may not make get the sale. At your computer, your messages shoot out to thousands instantly, allowing you to generate sales leads every day, and you haven't even had to get dressed up.
7. It's much less money
You can start your internet marketing program with very little capital. Instead of hundreds of dollars a month for conventional marketing tactics, it's only tens. Most e-commerce options come free with your website. .
8. It's vast with endless possibilities
Marketing in the real world might limit your target audience to perhaps a 50km radius around your base. But with the internet you can reach much further. For example, next week I'm flying to Sydney to meet with a client over his new web development program. As you all know, we're based on the Gold Coast, so it shows that with the right mix of online marketing, you can reap vast rewards.
9. It's supportive of the entrepreneur
You can exchange information, ideas and find mentors and other qualified professionals to assist you in your online adventure. People are so friendly online.
10. It's a grand adventure
You meet wonderful people. Some of the most amazing people I count as both clients and friends are those I've met through my internet marketing.
Just remember, like a garden, a new online marketing campaign takes time to be planted, watered, and nourished, weeded and ultimately harvested. Don't give up too soon. Stay patient and enjoy the process and profits.
---
If you want to talk over these Get More Customers options, or the other effective tactics that I have, give me a call 0414 955 743 – advice is totally free of charge.
Cheers,



John