Reach New Customers: Get Your Own Business Video
Show the world your brilliant staff and services.
A professionally produced video featuring your business, staff, products and services is one of the best ways to reach new customers.
Call John Wright 1800 990 843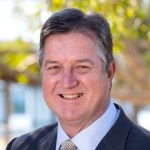 Ian Johnston
Manager, Bendigo Bank Community Bank Branch Paradise Point
John Wright has been producing high quality in-branch promotional videos for our own branch in Paradise Point and also Upper Coomera, Ormeau and Mudgeeraba branches since 2013.
We are very happy with John's professionalism, his can-do attitude and the high quality of his productions.
We are also very happy with our 30 second TV Quality Advertisement John produced for the Cinema in the Gold Coast Arts Centre.
---
TV Quality 30 Second Commercial for Gold Coast Arts Centre Cinema
As sponsors of the Gold Coast Arts Centre, Bendigo Bank Community Bank Paradise Point runs
a 30 second TV quality advertisement produced by More Customers Videos, before each cinema screening.
Bendigo Bank Paradise Point Community Bank Branch video
Bendigo Bank Mudgeeraba Community Bank Branch video
Bendigo Bank Paradise Point Community Bank Branch video
Bendigo Bank Paradise Point Community Bank Branch video
Bendigo Bank Ormeau Community Bank Branch video
Bendigo Bank Mudgeeraba Community Bank Branch video
Bendigo Bank Upper Coomera Community Bank Branch video
Bendigo Bank Upper Coomera Community Bank Branch video