How to Write a Killer "About Us" Page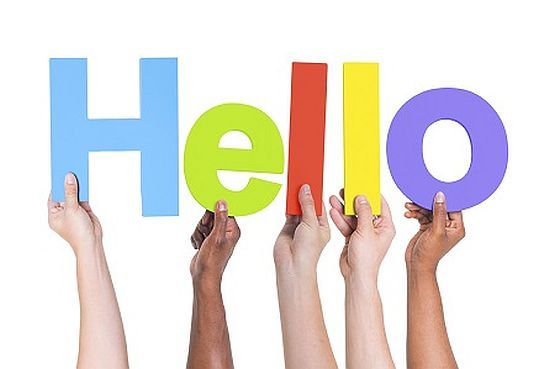 YOUR ABOUT US page is one of the most important pages on your website. It's also likely to be one of the most frequently visited. So you'd better make it good! Think of it as an opportunity to introduce yourself to your guests.
Who are these people visiting your About Us page?  Most likely, they're prospective customers considering the purchase of your products or services.  They're trying to determine if they can trust you. 
They want to peek behind the curtain and see if your company is one they'd like to do business with.  

They seek answers to questions like these:
Is this a big company or small?
Is it a public company, private or family-owned business?
How long have you been in business?
Who's at the helm?
Where are you based?
What makes your company special?
What are its core values?
Why should I buy from you and not from your competitor?
Answering those questions and more is a tall order, but one you should approach with enthusiasm. After all, this is the one place you can and should sing your own praises. This is your opportunity to tell the world why your company is awesome. But you'll need to do it tactfully, and that's the tricky part.

Use Facts, Not Hype
When writing your About Us page, you don't want to say the same things that appear on your Home page, and a long, detailed, historical summary will bore the reader. You also don't want to sound like you're boasting. As in most things, the best answer is to find the middle ground.
Much like a resume you'd use to land a job, your About Us page is the place to toot your own horn. To avoid bragging or appearing pushy steer clear of hype. Instead offer a straightforward presentation of the facts and figures. Avoid superlatives.
For example, explain why people should do business with you. What benefits can you or your product provide that your prospects will value?
If you can, quantify those benefits. Saying your product increases productivity by 18% is a lot more persuasive than simply saying it improves productivity.
Tell them what problem you solve. Describe your capabilities and why you're uniquely qualified to offer the service or product you sell.
State your experience on the About Us page.
Use your About Us page to tell your website visitors what makes you unique including your experience, objectives and credentials.
State how many years you've been in business and the experience you and your key people bring to the table. Mention some of the milestones in your company's history.
By providing information about your background, you should be able to demonstrate to visitors that you understand what they're seeking, and you're able to offer an excellent solution.
Inspire Trust
Before the internet came into existence, most business transactions occurred after a face-to-face meeting. The prospective customer would talk with a sales person or business owner to learn about the company and determine if he felt comfortable doing business with them. Of course, that's not the case today.
Much of today's business is transacted over the web and without an in-person meeting. For that reason, your About Us page must do more than communicate what's special about your company's products or services; it also must inspire trust because without trust, you'll never get the prospect to reach for his wallet.
Consider Your Audience
As you write your About Us page, imagine who is most likely to be reading it. Visualize your prospective customers. What are their wants and needs, their objections and hot buttons?
Are you talking to a new mom with a baby? Is your visitor an IT professional with high-level computer skills or a layperson with limited understanding of technology? Is he a senior citizen or a school-age child? You can see how targeting each of these demographics would require a different approach.
Target your audience
Consider your target customers as you write your About Us page. What will excite them about your products?
Just as a magazine or television program is designed with the audience in mind, your About Us page must speak the language of your visitors. Your copy must relate to them and address their specific needs. It should tap into their emotions and motivate them to take action.
Once you've developed targeted copy for your About Us page, you can include some of the most salient facts in other locations of your site, such as on landing pages.
Lead with Your Best Information
Consider what is most important to your prospective customers and make those facts the most prominent. Perhaps it's your professional credentials such as your education, licenses, awards and depth of experience. In that case, lead with specifics that speak to your qualifications and will give you instant credibility in their eyes.
However, if being able to relate to your customers and good communication skills are what set you apart from the competition, then start your About Us page with your company's definition of these attributes. You can even include a brief anecdote that demonstrates your corporate philosophy.
Get Personal in Your About Us Page
Some people choose to write their About Us page as though an objective third-party has provided the information. That approach often comes across as stiff and insincere. After all, everyone knows the About Us page is written or at least approved by the website's owner. So go ahead, use first person (I) or first person plural (we), depending on which is more appropriate for your situation.
Corporate-speak copy is boring. A visitor to your website wants to know a real human is behind this business. Be conversational in your copywriting. Write as though you're speaking face-to-face. A friendly tone will make you more likable.
Convey the passion you feel for your company's mission. Be sincere and personal as you tell the story of your brand. There's nothing wrong with letting your personality shine through.
You can still appear professional while being casual, even humorous, in your writing. Stuffy, formal copy can be dull. Instead, let them see your affable, enthusiastic spirit.
As in real life, be authentic. Your sincerity will come through. Even vulnerability can be seen as a positive virtue and therefore could be incorporated into your About Us page.
Write as though you're talking to an individual, not a company or group of people. As far as your visitor is concerned, he or she is the only one reading your About Us page and the only one with whom you're building a relationship.
Forge a Connection
People want to connect with other people. That's easy to forget when writing a corporate website. But consider the incredible success of Facebook, Google+ and LinkedIn. These social networking sites are essentially a colossal collection of About Me pages.
As you craft your About Us page, think about connecting with your visitors, much as you might if you were meeting them in person. What do think it's important for them to know about you? How can you engage them? What will they best be able to relate to?
Forge a connection on your About Us page.
Your About Us page takes the place of an in-person meeting. Use it to establish a rapport with your visitors.
Avoid fluff. Flowery language won't win people over. It sounds contrived, even fake. Candor, on the other hand, is compelling. Your visitors will appreciate your honesty.
Don't be afraid to show who you really are. That's how you'll establish a rapport with your visitors, and it's the best way to make them receptive to what you're telling them and what you're selling them, too.
Describe Your Values
Your About Us page should be more than a corporate resume. It should describe who you are. Explain your values and why the product or service you offer is important to you.
If there's a charitable component to your business, this is a great place to mention it. One of my clients is a jewelry designer. Her company donates 10% of all sales to various humanitarian efforts around the globe. On her About Us page, she describes how personally gratifying it is to have a business that allows her to be so charitable.
Another client, a manufacturer of plastic containers used to deliver fresh water to people in crisis, was instrumental in rescue efforts in Haiti after the earthquake in 2010. The company tells that story and includes photos, as well as references some of its current charitable endeavors in Africa, on its About Us page.
If your company participates in charitable endeavors, your About us page is a good place to tell your customers about your good works.
Can you see how mentioning corporate missions like these will help visitors to know your company and want to do business with you?
Include Social Proof on Your About Us Page
Social proof is evidence that you are what you say you are. It can be a powerful motivator for your site visitors.
Your About Us page can include sections such as "Awards" and "Press." It's perfectly appropriate to mention past achievements provided they're relevant and significant.
Got some interesting stats that reflect well on your business? Include those, too. If you've sent out any press releases that resulted in publicity in magazines, newspapers or online publications, you can use quotes from them. Been interviewed on a blog or ezine? Include a link to the write-up.
If you have approval or endorsement from a celebrity, an industry expert or even customers, you may find a way to work them into your About Us page. Those third-party endorsements are solid testimonials that can go a long way toward persuading a visitor to trust you.
Social proof like designations you've received from the BBB and review sites like Angie's List are worth including on your About Us page to enhance your professional image.
If you belong to any professional organizations in your industry or in your geographic area, such as the local Chamber of Commerce, include their symbols.
The same goes for oversight associations such as the Better Business Bureau, Consumer Reports, Better Housekeeping (Seal of Approval), Angie's List and other review sites. These items belong on your About Us page because they give legitimacy and credibility to your business in the eyes of the customers.
Be Interesting
Nobody wants to read an About Us that is the equivalent of a resume. Resumes, because of their bare-boned listing of facts, are boring. While appropriate for job hunting, you want something more engaging for your About Us page. Find a hook to capture the attention of your visitor.
For example, does your company have an interesting name? Tell its history and what the name means to you today.
One of my clients started his business as a way to save for his two daughters' college education. It was only natural then, that the name of the company is a combination of both girls' names, and that story is told along with a photo of the owner and his two girls on the About Us page.
Do you have an interesting hobby? One of my clients, a real estate broker, is also a marathon runner. In writing her About Us page, we drew an analogy between running and selling real estate – it's not a sprint; it's a marathon. We even included a photo of her crossing the finish line at a race, which added visual interest and credibility to the page.
Consider mentioning your hobby or personal interest on your About Us page, particularly if you can relate it in some way to your business.
Finally, another client, a husband and wife, had an online business selling camping goods. They were avid campers and hikers. Their About Us page described their love for the outdoors and their hope that the products they sold would help others to enjoy outdoor adventures as much as they did.
light-forest-trees-morning-large
A husband and wife whose business was selling camping supplies used their About Us page to describe their love of the outdoors.
Their About Us page also described their commitment to only promote products that were environmentally safe and made by manufacturers who shared similar values. Visitors appreciated hearing the reasons behind the founding of the business. They could relate to the owners and appreciated their sincerity.
Tell Your Story of Humble Beginnings
Is there an interesting anecdote about how the business started? Share it. Everyone loves a good story.
One of my clients owns a company that sells African cooking sauces. On her About Us page, we told her story of immigrating to the U.S. She loved her new country but missed her favorite foods from home. That was the catalyst for her to start the company.
About Us page for African sauce retailer
The owner of a U.S. African cooking sauce business described how missing the tastes from her home country inspired her to start the company. That story is revealed on her About Us page.
Another client wanted to start an internet business but didn't know what to sell. One day he was shopping at a Macy's department store and passed an eye-catching display of crystal figurines. For some reason, the picture of those crystal pieces stayed in his mind.
In the ensuing weeks he began researching crystal and soon found several high-quality crystal manufacturers, one of which was right in his own state. He considered that a good omen and within weeks had launched his internet crystal business, now several years old and extremely successful. His About Us page tells his story, starting with the day he saw that beautiful Macy's crystal display.
What's the story you tell when people ask how you started your business? That tale belongs on your About Us page.
Yet another client had a good friend who had just been diagnosed with diabetes. The friend complained that he couldn't find any frozen meals that fit his diet. He had to make everything from scratch, which was difficult and time consuming.
My client, who had experience in the food industry, connected with a group of dietitians and started a line of healthy, frozen meals that were suitable for people with diabetes like his good friend. As with the other examples, the story is told on the About Us page. And it makes for compelling reading!
As you can imagine, those anecdotes put a human face on what might otherwise be a sales pitch or boring, impersonal page. Here's the key: Facts are important but stories get remembered.
Add Subheads, Bullets and Graphics
Once you've gathered all your information, you may find your About Us page is lengthy. If it's more than a few paragraphs, you'll want to mold your page to include some visual interest. Try breaking up the copy with descriptive subheads, much as I've done in this post. It will help organize the copy and also make it scannable, which is how many people read online.
Also consider employing numbers or bullets. You can use them to create a list of your products or services, describe various steps in a process, or provide a historical timeline of your company's development. Bullets are a great way to convey a lot of information without overwhelming the reader. They also provide white space, which is areas without text that help keep a page from looking cluttered.
Look for opportunities to use graphics. Charts, logos, infographics or any other visual representations will make your page more attractive. Just be sure they support what the copy is saying. Include explanations as captions when appropriate.
Finally, include relevant links. If you reference specific products or services, link to the pages where they're described in detail. At the end of your About Us page, include a link to your Contact page so visitors can take the next step in the buying process.
Photos Catch the Eye
As a website copywriter, I'd love to tell you that visitors to your site are most interested in reading your text. However, the truth is, we live in a visual world. Many people skim text, pausing just long enough to get the gist and determine its relevance to their needs.
Pictures though, grab their attention, adding color to your page and often making a bigger impression than any copy ever could, although it pains me to admit that.
Colorful photos grab attention
Look for opportunities to add color and beauty to your pages with photos relevant to your subject matter.
While stock photos can work on some of your other pages, for the About Us page, you don't want to use something generic. The visitor wants to get to know you, not the model posing in front of a too-perfect background.
Include your real photo and also pictures of your employees with products if appropriate. These don't have to be studio portraits. In fact, they're more interesting if they're not. They can be pictures taken in your work environment doing what you love.
One of my clients is a bakery franchise. We included a photo of the founder wearing her baker's hat and apron, holding a cookie tray and with flour and sugar visible on the table in front of her.
For my dog food manufacturer client, we included a photo of the founder with his two dogs. It positioned him as a dog lover and also implied that he wasn't just the company's owner, he was also a customer.
For the camping goods company I mentioned earlier, a photo of the husband, wife and their little boy hiking was a perfect fit for their About Us page.
One company I work with sells a pharmaceutical product for dogs that removes tear stains. For their About Us page, the client wanted to tell the story of his own dog, which had been the inspiration for inventing the product.
The business owner's childhood pet was the inspiration for the company. The About Us page was the perfect place to tell that story.
Another client is a construction company. We photographed the president standing at a construction site wearing a hardhat and holding a blueprint in his hand.
Get the picture? A photo of you "on the job," will make you seem more real. It's interesting. And it makes you approachable. Visitors will begin to feel they know you. From there, it's just a small leap for them to trust you and want to do business with you.
Promote Your Social Media Outlets
Someone who wants to do a thorough job of getting to know you may be willing to check out your social networking sites such as Twitter, Facebook, LinkedIn, Instagram or even YouTube. The same goes for your blog.
Social media links on About Us page
Your About Us page should include your social media links, so customers can connect with you on Twitter, Facebook, Instagram and more.
Promote these pages in your About Us write-up to give the prospect a chance to see additional dimensions of your personality or your company's. It's also a great way to add followers and turn casual supporters into raving fans. So don't hesitate to post those social media links and call attention to them in your About Us content.
Update Regularly
Your About Us page should be a work in progress. Keep tweaking it to make it better.
Update it as your company changes and grows. If you target new markets, develop new applications or add key people to your team, those might deserve mention on your About Us.
If someone were to ask you about your business today, what would you say? Now make sure your About Us page includes all those points.
Test for Clarity
Ask someone who doesn't know your business to read your About Us page. Then give them a quick pop quiz. Ask them what they think your business does and why its successful. They should be able to answer with ease.
This is a great experiment to try with your social media connections on sites like Facebook and LinkedIn. Most people are happy to offer their opinion.
To Know You Is to Like You
When creating your website's About Us page, look upon it as an opportunity to begin building a relationship with prospective customers. Maximize its value by imparting useful, interesting information, not fluff. If you're struggling with the words, hire a freelance copywriter to assist you.
The Internet is teeming with websites selling similar goods and services. Your About Us page should be uniquely yours. It's your story and your opportunity to establish a connection with visitors.
Don't be afraid to show your personality. For the right business, even a little humor could be just the thing to set you apart from the competition and make you memorable!
So don't give only the same boring impersonal facts most people do. Get creative and have some fun. Showcase the exciting personality of your business and the people behind it.
Go ahead, give them a peek behind the scenes. Once your visitors get to know you, they'll like you. And if they like you, they'll trust you. And if they trust you, they'll give you their business.
Until next time… Onwards and Upwards!

John
---
If you want to talk more regarding your website's About Us page, give John a call 0414 955 743 – advice is totally free of charge.
The More Customers: How to Get Them Facebook Page