Get More Customers. We Show You How. No Jargon.
You need to understand what we're saying to you when we show you how to get more customers.
That's why we use our more than 40 years' media and communications skills to make sure you understand us when we explain our plan for your website and marketing.
You'll get no jargon when you talk to someone from the More Customers Group.

"John Wright made a terrific website for me.
I got everything I needed and a whole lot more.
And I understood everything he said.
No jargon when you talk to John."
Geoff Dutton, Golden Guitar Winner, Tamworth Country Music Festival.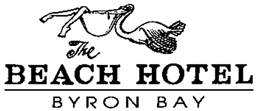 SEO

Websites are all well and good. In fact, businesses without a web presence of some kind has almost no chance these days.
But a beautiful website that sits 100 pages back when people use Google, hasn't any real chance or getting you more customers, either. That's why we offer specialist Search Engine Optimisation and Search Engine Marketing for business.
---
Print Advertising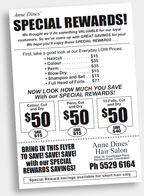 Advertising in your local paper, magazines, or even *shudder* the Yellow Pages, has been a stable of business for a long time.
But time is rapidly running out for these old fashioned, inefficient methods of advertising.
I used to own a newspaper . . . so I definitely know what I'm talking about!
Our specialty in print media is that we can redesign your existing advertising so that it works just as well for you, in a smaller size. That way you can put the money you save towards a hard working SEO campaign, or perhaps some mobile marketing . . . or even a website upgrade.
---
Radio and TV
We have a top team of professionals that we use for all radio and television advertising campaigns . . .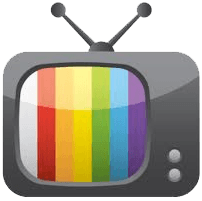 The problem for them is, since radio and TV are incredibly expensive and inefficient ways to promote your business, our team doesn't get much work from us!
It's far more effective to get a couple of really effective business videos produced, and use them to get more customers using your website and other methods we can share with you. Just call 1800 990 832 for more info.
Websites

Printed matter might have been the mainstay of businesses in getting the message out to customers, but the Internet – and the main things on it, websites — have been game changers for how businesses do business in the 21st Century.
There is probably nothing that changes as fast as the WWWeb. And there's probably no area of business-to-business transactions that contains as many sharks as website design, construction and hosting.
That's why our Website Division exists.
They make sure you don't get ripped off. Every detail is checked and double checked, and nothing is done without your prior approval.
That means you can be confident you will get TOP VALUE-FOR-MONEY every time.
We have loads of information about websites for businesses!
---
Mobile Phone Websites
Having a mobile phone website is a huge growth opportunity for local businesses.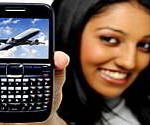 More and more people are carrying smart phones that have always-on internet connections, and they're using them to find local businesses when they're on the go.
There are very few businesses that approach mobile marketing correctly, however. Most companies have either no "mobile" version of their website, or if they do it's really just a smaller version of the same site.
That might be a little better option, but it's still not very effective.
As far as the first problem – having no mobile-specific version of your website – this makes it extremely likely that someone searching for more information will simply leave your page.
They'll just look again in Google and find another site that's easier to view.
And speaking of Google – they will drop your main website in the Search Engine Rankings if you don't have a mobile phone version of your website.
---
Brochures, Flyers, Posters

Printed matter has long been the mainstay of businesses since the beginning of marketing itself.
Find out more about Printing for Businesses.
Your Questions Answered
---
QR Codes and Mobile SEO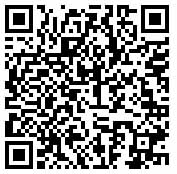 SEO for mobile websites is made so much easy because there are so many other ways to get more customers using mobile website marketing.
Like QR codes, for example. You've probably see them . . . little boxy things filled with lots of little black squares, in a pattern.
It's easy to read them – just download a free app straight into your phone, and then point it at the QR code. Scan the one above to send an email.
Dead easy.
You'll be taken to maybe a place where you can receive discounts.
Or you'll be able to call someone direct.
Or you'll see a video.
'The sky's the limit. QR codes can be used for so many things:
Scan the one above and send me an email!
Booking a restaurant reservation.
Joining a discount club for a hairdresser.
Offering cheap products, special offers, even freebies.




















---
Don't forget you can call me, John Wright at The More Customers Group, freecall 1800 990 832
from anywhere in Australia. It costs nothing to talk!