Get More Customers. We Show You How. No Jargon.
You need to understand what we're saying to you when we show you how to get more customers.
That's why we use our more than 40 years' media and communications skills to make sure you understand us when we explain our plan for your business.
Your eyes will never glaze over ... you'll get no jargon when you talk to someone from the More Customers Group.

"John Wright made a terrific website for me.
I got everything I needed and a whole lot more.
And I understood everything he said.
No jargon when you talk to John."
Geoff Dutton, Golden Guitar Winner, Tamworth Country Music Festival.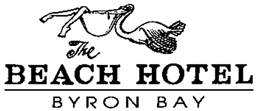 Don't forget you can call me direct, John Wright, at The More Customers Group,
freecall 1800 990 832 from anywhere in Australia.
It costs nothing to talk!