Over 95% of Musicians & Bands Are Doing Facebook "All Wrong"
EVERY BUSINESS muso and band with a brain got into Facebook once enough gurus told them is was the future of online marketing.

And they were smart to follow the gurus' advice. The problem was…
Not one guru told them exactly how to "do Facebook" efficiently and effectively. A recent check of the top 10 social media marketing gurus worldwide shows that not one single expert explains how to use Facebook properly for your online marketing.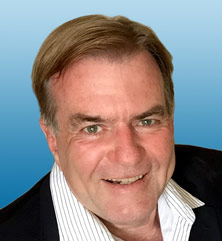 Gold Coast Social Media Marketing expert John Wright has worked out the way. (Don't make me say it's the Wright way, will you!)
John has not only worked out the best, and perhaps only, way to make Facebook to work for your business, but he's released it in his online course, The Social Media Chain.

Unlike most experts, John actually used his online marketing system in real life, on a test website built purely for trying out the Social Media Chain.
"We set up a website called Voice of Byron, a digital news site for the Byron Shire in Australia," says John.
"In May last year we got around 400 unique visitors, with 900 page views. Bugger all, right?
"We then started using the Social Media Chain on June 4th, and by the end of June we had around 13,800 unique visitors and 68,000 page views."

John went on to explain that the only goal for all forms of online marketing should be to get more visitors to the entertainer's website.
"I think it's fair to say our Social Media Chain system does that job perfectly," he said.
"By November 2017 we concluded our testing with 23,000 unique visitors to the Voice of Byron website and 150,000 unique page views," he concluded.
---

Story by Paul MacKenzie