Crazy Australian Sales Letter Tells Customers Not to Buy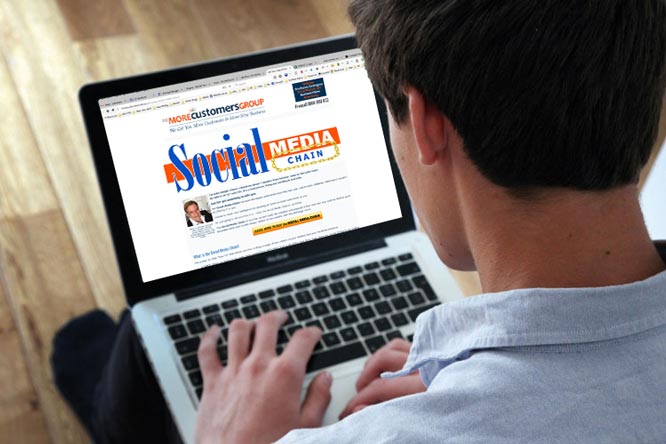 ---

Story by Paul MacKenzie

---
A RECENT SALES LETTER from Gold Coast Media Consultant John Wright tells potential customers not to buy, on three separate occasions.

John says he's convinced Australians like getting conned or even pushed too hard, in sales communications.
"The average Australian is far less gullible than the average American," says John.
"There's a reason the USA is the home of sales letters, shopping shows on TV and online sales: the people are easier to suck in with high pressure sales talk.
John starts his latest sales letter with a headline which says "YES. I'm offering you something. But I REFUSE to sell at you. I'll give you the facts. Then YOU decide."
Then he outlines three separate things you must be willing to do if you buy his product. And he says with each of them, "if you aren't willing to [do this], stop reading now".
John's latest product is a way to get high increases in website traffic from Facebook.
Called the Social Media Chain, it's a step-by-step mini-course. It resulted in his test website getting more than 60,000 unique new visitors in one month.
"There's no point having a website if it's not bringing you more sales/enquiries. And the only way to get that is to get more visitors. Social Media Chain does that for you."
"I'm not saying it's unique in all the world, but I haven't seen anyone else offering anything similar," says John.
"Especially a product that includes personal contact numbers from a real Australian businessman, and access to a dedicated private Facebook Group.
"I have to say, I've never seen anything that works like it."
---
If you have any questions about the new Social Media Chain web traffic method, give John a call 0414 955 743 – advice is totally free of charge.
The More Customers: How to Get Them Facebook Page